"FROM A DARKENED ROOM" is a documentary feature-in-progress recounting the true story of the notorious Boston eccentric and recluse Arthur Crew Inman (1895-1963) and of "THE INMAN DIARY" he created. A man driven by a compulsive instinct to preserve and record time, Inman's life's work has become one of the great literary curiosities of our age, a sprawling memory piece of more than 17 million words. Seldom leaving his bed, he obsessively chronicled his own bizarre lifestyle and the lives of over 1000 characters, all poured into the Diary's 155 handwritten volumes.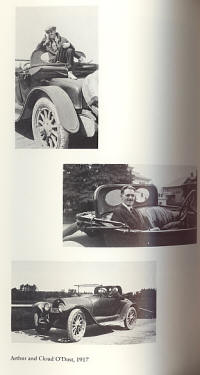 A black comedy of epic proportions, the Inman Diary, published by Harvard University Press in 1985, is a tightly-wound biographical journey that covers the entire 68 years of Inman's life and a good deal of human history in between. An oddly sympathetic creature despite his often harsh and controversial views, Arthur Inman is a man at the end of his moral rope. His early dreams of poetic immortality seem dubious at best. Maintaining and maybe one day publishing the diary became his last hope for some kind of dignity, indeed for his very survival.
In addition to focusing on Inman's extreme hypochondria and obsession with "this record of my days and nights behind plate glass", "FROM A DARKENED ROOM" also chronicles one of the most unusual marriages on record. EVELYN YATES stayed wedded to Arthur Inman for 40 years, truly the survival of the fittest. She remains, despite much torment, loyal and occasionally loving towards her distraught spouse. She even helps him procure young girls and other paid "talkers & readers" from newspaper ads, ("…to amuse an invalid author"), while carrying on her own 30-year affair with Arthur's favorite osteopath DR. CYRUS RUMFORD PIKE, a first-class healer and medical snake-in-the grass.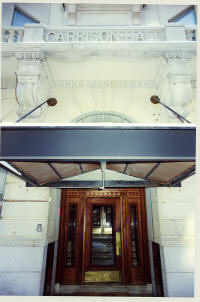 Holed up in GARRISON HALL, the turn of the century Back Bay apartment hotel still standing at 8 Garrison Street, where he rented multiple rooms from 1919 until his death by suicide in 1963, Arthur Inman chronicled the flow of history through his fractured but highly intuitive lens. He was particularly focused on the history of Boston and its political and cultural life, covering these in great detail.
The ravages of urban renewal, brought on by the construction of the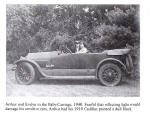 Prudential Center directly across the street, were a particular obsession of Arthur's, altering his beloved Back Bay forever and spawning his memories of this great city, vividly recalled in his diary entries as a world "before the dawning of the motor car era", now all but disappeared.
As Arthur's waking life clashed increasingly with his diary world, Inman's "Diary of a Nobody" became the only compass he possessed to navigate within this twilight zone of his own making. Insulated from the real world by a long-running sideshow of housekeepers and nurses and handymen who meet his every need, he poured himself completely into the intricately woven pages of his diary.
By December 5, 1963, Garrison Hall had become a fortress against the ravages of time and urban renewal. Arthur was more terrified than ever of leaving his rooms, related to life via television and the endless audio recordings of himself and Evelyn and the daily goings on at Garrison Hall. By this time his world had become a curious admixture of KRAPP'S LAST TAPE and ALL IN THE FAMILY. Haunted by the threat of nuclear oblivion and by his own folly, this compelling anti-hero sank ever deeper into the parallel universe of his diary while modern life exploded around him.
Lorenzo DeStefano has been fascinated by Arthur Inman and the great literary oddity he created since first reading the published diary in the mid-eighties. Since that time he has maintained a long correspondence with his mentor on the project, diary editor DANIEL AARON, Professor Emeritus in American Literature & History at Harvard. Having long held the exclusive dramatic rights to the diary from Harvard University Press, DeStefano's extensive research and intimate knowledge of the INMAN DIARY as well as his background as a playwright, screenwriter, film producer and director, puts him in a unique position to explore this subject in both a fictionalized and non-fiction context.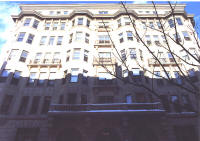 The fact that Garrison Hall still exists adds a compelling visual element to the documentary, making filming possible in Arthur's actual apartment (#604), along with interviews of its current resident and other residents of Garrison Hall about their infamous predecessor. A great many living resources also exist with which to tell this story, foremost among them the full cooperation of Professor Aaron as well as the living witnesses involved in Arthur's particular madness / inspiration.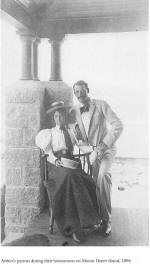 There are also a great deal of visual, audio and text materials housed in the archives of Harvard's Houghton Library that have served as research for Lorenzo DeStefano's celebrated play based on the Diary, "CAMERA OBSCURA" (www.cameraobscuraplay.com), and his feature film script "DARKENED ROOM" (www.darkenedroomfilm.com), currently in development. These materials include the original diary notebooks, a vast number of photographs, Daniel Aaron's voluminous notes and transcripts of interviews, as well as over 40 hours of homemade audio recordings that Inman started making in 1950 and which eventually replaced his written diary in importance. Extensive archival footage of Boston, U.S., and World History will also be utilized, illuminating Arthur's role as a self-appointed chronicler of the mid-20th century.
As a stand alone feature documentary aimed at film festivals, theatrical release and television broadcast, "FROM A DARKENED ROOM" is also intended as an important companion piece for both the play and the narrative feature projects, a chilling account of one of the most obsessive humans ever to put pen to paper, and of the people who loved, hated and supported him in his efforts to record every waking and dream moment of his long, unquiet life.
====================
LORENZO DESTEFANO
PRODUCTIONS A-PROPOS
7336 Santa Monica Blvd. / #671
Los Angeles, Ca. 90046
(323) 466-8376
6630 Razor Point Road
Pender Island, BC, CANADA VON 2M1
(250) 629-6813
www.darkenedroomfilm.com / www.cameraobscuraplay.com
lorenzo@lorenzodestefano.com / www.lorenzodestefano.com
© 2005 Lorenzo DeStefano – Productions A-Propos